The serious Mental Illness
Bringing up the seriousness of mental illness

Ruby Wax is a comedian who spent much of her life battling a hidden depression, She now is an advocate for mental illness and a comedian full time. In June 2012, she talked about the seriousness of mental illness and that it is not a funny topic. She brings this up because everyday, so many people with mental disabilities are made fun of and laughed at because of their mental illness. She questions why diseases of the body earn sympathy but diseases of the mind do not. Both are very serious and should be treated as serious issues. She herself has clinical depression. She states that 1 in 4 people have some kind of mental illness.

This relates to John Steinbeck's novel Of Mice and Men because Lennie has a mental disability. He gets made fun of a couple times in the novel because the way he talks. Not everybody sympathizes with him. Many people in that time period would probably just call him stupid, not thinking that he could be mentally sick. Unfortunately, people are still like that today. If Lennie lived in this time period that we are in now, thing would be better, but there would still be people and situations that would give him trouble. Some people would still make fun of him or maybe he would never get the help he needs. Mental illness will always be a major problem in our society whether people take it seriously or not. We need more people like Ruby Wax and John Steinbeck to bring attention to these issues. It is not a funny topic but a rather serious one, and readers of Of Mice and Men would most likely agree after the untimely demise of the mentally challenged Lennie.

Powered by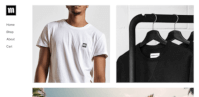 Create your own unique website with customizable templates.