How society shapes our youth
Alice Goffman is a Sociologist who lived in a bad neighborhood where the kids usually go to jail instead of college. She speaks of how our society makes it to where poor colored kids are way more likely to get arrested for something rather than privileged kids who get to go to college.
​ This shows Perry's situation. Perry grew up poor and did not have many privileges. He didn't go to school for long and never got the education he needed. He lived in an unstable environment all of his life. His mother was cruel and did not look after her children, and his dad didn't keep him in school and did not teach him much on behaving. Since he was mixed with white and Native American, he was discriminated which added to his already messed up life. Society builds up these criminals by putting them in these types of situations where they can not learn to be better than what society automatically predestines them to be.
Powered by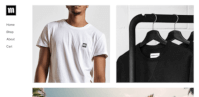 Create your own unique website with customizable templates.